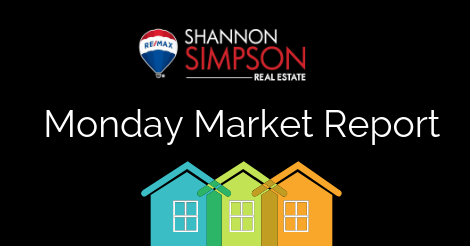 WE ARE DEFINITELY IN THE HOLIDAY SEASON WHERE EVERYONE'S ATTENTION IS TURNED TOWARDS CHRISTMAS, AND NOT BUYING REAL ESTATE…….In total, just 7 homes were sold in the past seven days. That's a decrease of 4 homes (11) sold vs. the prior week. Total value of these 7 transactions was just over $2.3 million dollars compared to $4M the week prior. The highest priced sale was a single-family home in the Columbia/Duncan neighbourhood which sold for more than $720k. The difference between listing price and sales price was 95% for the week. We have been hovering between 96% and 97% of asking price for the past two months. Most "Sellers" are being very realistic with their offering price, and we are firmly locked into a balanced market at this time. RIGHT NOW is a GREAT time to buy that new HOME……..IF YOU HAVE ALL OF YOUR CHRISTMAS SHOPPING COMPLETED!
Here's the breakdown of property "type" for this past week (December 9th to December 15th)
1 Mobile Home

3 Condos

3 Single Family Homes
Remember…If you're thinking of Buying or Selling the South Okanagan, please give me a call at 250-329-5138 to see how YOU fit into today's real estate market!