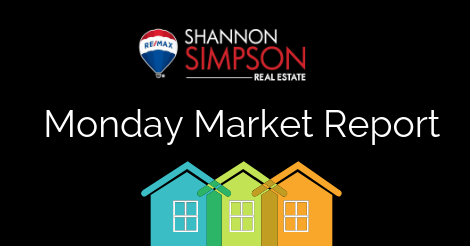 WE CONTINUE TO SEE STRONG HOME SALES INTO NOVEMBER……AT A VERY DECENT PACE! It was a second straight week of robust sales for real estate here in Penticton where another 20 homes have just been sold which is the exact same total (20) as the week before! Total retail value of these 20 transactions was just over $9.9 million dollars, compared to $8.6 million the week prior. The highest priced sale was a Single Family home in the Uplands/Redlands neighbourhood which sold for more than $1.3 million dollars. The difference between listing price and sales price was hovering just below 97% for a third consecutive week, up until this point, we had been locked into a trend of a minimum of 97% of asking price for more than four months. Seller's are being very realistic with their offering price, and we are firmly locked into a balanced market at this time. I still believe that RIGHT NOW is the PERFECT time to find that new HOME!
Here's the Property "Type" breakdown for this past week (October 28th to November 3rd)
1 Half-Duplex

2 Townhomes

3 Mobile Homes

4 Condos

10 Single Family Homes
Remember…If you're thinking of Buying or Selling the South Okanagan, please give me a call at 250-329-5138 to see how YOU fit into today's real estate market!