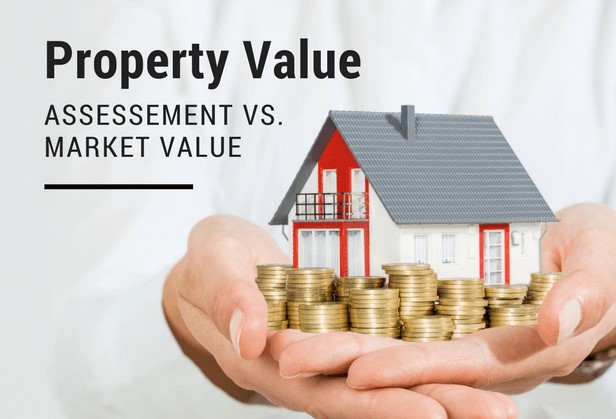 The dollar figure on your provincial property assessment notice is not necessarily your home's market value. Here is a look at the BC assessment value and market value and what contributes to these numbers.
What is the BC Assessment?
The BC assessment provides a value for the government to determine property tax amounts in British Columbia. The assessment authority determines its values up until June 30 of the previous year, with the notices sent to every homeowner the next January. This helps the municipal governments predict tax values, but it does not necessarily impact the real estate market.
How Are BC Assessment Values Calculated?
It's unfeasible to expect government appraisers to visit each home in person. Instead, they rely on important property characteristics. These include:
The location of the property;
The size of the property;
The size of the lot;
View from the home;
The property age;
Home add-ons such as carports, garages, and decks; and
Selling prices from similar homes in your area
Wondering About Property Values?
The BC Assessment website can provide useful info to homebuyers, such as:
Property details: This includes the BC assessment value for the current and previous year, sales history; property size and number of rooms; and legal description.
Sold properties: You can compare property sales and compare them with their assessment values.
Neighbouring properties: You can compare the assessed value of houses in the neighbourhood.
Shannon Simpson, Realtor® , says "In early 2022, these assessments will be the first ones to take into consideration the incredible change in home prices we have seen in the South Okanagan in 2020-2021. If you are considering contesting the assessment, there is the opportunity to respond. We can help with comparable listings for your analysis."
Shannon continues, "Assessments do affect your property tax due (typically on July 31 but this depends on the municipality). Some municipalities offer a tax deferral for certain age groups. If the tax burden is too high, one might consider selling and moving to a lower assessment area. We would be very happy to provide you with a home appraisal and suggestions for comparable properties."
Will I Pay More for Property Taxes ?
It's important to note that your BC assessment value may not match what your property tax statement says. However, you can expect that if the % of your Property Value Change is higher than the average change (for a comparable type of property) in the City of Penticton, then a jump in taxes for 2022 is highly likely.
What Does a BC Assessment Mean for Homeowners?
For most of us, property is our most valuable asset, and it's very unlikely that your assessed property value will decrease.
Shannon says "Don't use the BC assessment value to determine your home's true value in this very strong real estate market. We continue to see low inventories from Penticton to Kamloops and it's a very good time to sell."
Choose a Qualified Realtor to Establish the Market Value of Your Home
When it comes to calculating your home's market value, Shannon considers:
The location of your home and its proximity to various transportation routes and amenities
The age of your property
The lot size and quality, which could impact future building such as whether it's flat or sloped, or in a flood plain
The size of your home's interior and the number of rooms
Your home's layout and design, such as open-plan living areas
Any additions such as carports and garages, decks, number of parking spaces
Any home upgrades, such as renovations, furnaces, appliances, flooring, tankless hot water heaters, radiant floors If regular maintenance has been performed, such as roofing, gutters, re-painting If this is a
strata title property
, Shannon will also consider any special levies, the maintenance fees, reserve funds, and how well-run the building is Latest real estate market trends Comparable sales in the area within the last three months.
How Much is my House Worth?
While the BC property assessment provides you with an indication of your property value, you may have heard that two similar properties might be assigned different assessment values. If you're looking to get an accurate home appraisal, you'll need to rely on the industry specialists at Simpson Sells Penticton to assist.
Shannon says "We'll be able to give you an accurate indication of your property's market value, which is useful if you are:
Looking to sell your home and want a fair market value.
Looking to buy a home and want to ensure you're paying for actual value.
Looking to have your mortgage refinanced; or
Looking to insure your property.
Benefits of an Appraisal
If you're looking to sell your home, then an appraisal gives you a realistic indication of your asking price so that you're not going in with misplaced expectations, and your property won't sit on the market for too long.
For lenders and financial institutions, an appraisal will ensure the homeowner is not over-borrowing when buying or refinancing a property. Shannon says "If you have any concerns about your B.C. Assessment value and the expected market value, give us a call for a full appraisal. We're happy to help."
CONNECT WITH SHANNON SIMPSON