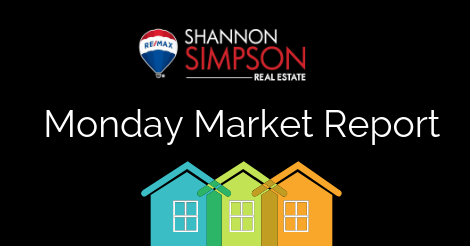 I THINK IT'S SAFE TO SAY THAT THE CHRISTMAS HOLIDAY SEASON IS OFFICIALLY UPON US!
In total, only 13 properties changed hands this past week in the Penticton region, that's DOWN 14 sales (27) from the week prior, and DOWN a whopping 18 sales (31) for the same week one year ago. The TOTAL value of these 13 transactions was just over $8.3 million compared to $16 million the week prior. The highest priced sale was a Single-Family home in the Wiltse/Valleyview neighbourhood which "SOLD" for more than $1.4 million dollars. The difference between the listing price and actual negotiated sales price for the week was strong at 99%. It's important to note that 6 of the 13 homes sold this past week were "AT OR OVER" there stated listing price – that's 46% of all sales this past week. DID YOU KNOW that there are currently only 201 homes (of all types) on the market right now compared to 254 homes this time last year? It doesn't appear that the housing market will shift back into a "BALANCED" position anytime soon. The longer you WAIT to buy a home, the more you will PAY!
Here was the Sales breakdown by property type for the 13 homes sold this past week (Dec. 6 – Dec. 12):
1 Building Lot
1 Half-Duplex
1 Full-Duplex
1 Condo
4 Townhouses
5 Single Family Homes
There were also 22 NEW Listings that hit the market last week (Dec. 6 – Dec. 12). Breakdown is as follows:
1 Mobile
1 Half-Duplex
1 Townhouse
3 Building Lots
7 Condos
9 Single Family Homes
Remember…If you're thinking of Buying or Selling the South Okanagan, please give me a call at 250-328-5138 to see how YOU fit into today's real estate market!