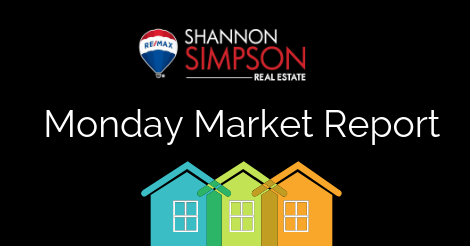 THE FIRST FULL WEEK OF FEBRUARY IS IN THE BOOKS AND IT DIDN'T DISAPPOINT!………..In total, we sold 15 homes in the past seven days, which is one more sale (14) vs. the output of homes sold the week prior. THE TOTAL VALUE of these 15 purchases was just over $6 million dollars, compared to $7.6 million (WOW!) the week before. The highest priced sale was a Single Family home in the Wiltse Neighbourhood which sold for more than $675,000 dollars. The difference between listing price and sales price was 98% for the week. Many homeowners (Seller's) are being very realistic with their offering price, and we are locked into a balanced market at this time……BUT, maybe that's changing as we head into Spring? If you have been following this weekly post, then you would know that RIGHT NOW is a GREAT time to buy that new HOME!
Here's the breakdown of sales by property "type" for this past week (February 3rd to February 9th)
1 Half-Duplex

1 Building Lot

2 Condos

6 Townhomes

5 Single Family
Remember…If you're thinking of Buying or Selling the South Okanagan, please give me a call at 250-328-5138 to see how YOU fit into today's real estate market!