Welcome to Oliver!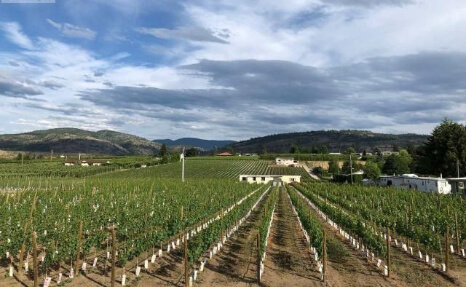 The Wine Capital of Canada, Oliver, located in the heart of the South Okanagan. Surrounded by desert to the south, lakes, mountains, vineyards, award-winning wineries, and its farm-to-table offerings. Outdoor enthusiasts will find a variety of trails in the area that appeal to hikers and mountain cyclists alike, from the leisurely hiking and biking path along the Okanagan River, to the challenging hikes of Mount Baldy and McIntyre Bluff. Fishing, golfing, and other outdoor pursuits are on hand in this beautiful area of the Okanagan Valley.
The founders of Oliver named the town after "Honest" John Oliver, a BC premier after the First World War, who believed that the irrigation canal would bring prosperity.
Oliver has a climate that suits just about everyone, from California bighorn sheep to Northwestern Pacific Rattlesnakes. Whether splashed with the pink blossoms of spring or surrounded by the bursting colours of autumn, the orchards, forest, vineyards, and mountains around Oliver are beautiful. Magnificent scenery can be reached within ten minutes from just about anywhere in Oliver, and afternoon drive possibilities are almost endless.
Listings in Oliver
Browse featured listings in Oliver or click the button below to view more.
All
Single Family
Townhomes Condos
Waterfront Homes
Land Lot Acreage