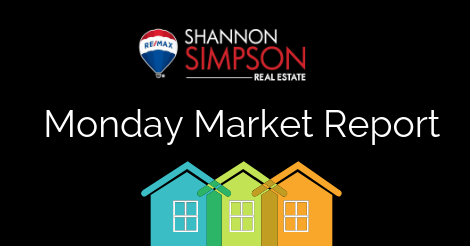 A SPOOKY 7 DAYS OF HOME SALES IN THE PENTICTON REGION!
In total, 31 homes changed hands this past week in the Penticton region, that's UP 8 properties (23) from the week prior, and DOWN 1 sale (32) for the same week one year ago. The TOTAL value of these 31 purchases was just over $21 million compared to $15 million the week prior. The highest priced sale was a Single-Family Home in the Naramata area which "SOLD" for more than $2.3 million dollars. The difference between the listing price and actual negotiated sales price for the week was 99%. It's still important to mention that 15 of the 31 homes sold this week were "AT OR OVER" the listing price….almost half of all home sales. It's still a bit too early to say that the market is shifting towards a "BALANCED" market position, but I will be keeping my eyes on this trend over the next few weeks.
Here is the breakdown by property type for this past week (Oct. 25 – Oct. 31)
1 Mobile Homes
2 Building Lots
3 Townhouses
4 Half-Duplexes
7 Condos
14 Single Family Homes
Remember…If you're thinking of Buying or Selling the South Okanagan, please give me a call at 250-328-5138 to see how YOU fit into today's real estate market!